04/09/11 12:32
A friend of mine got married in Poland recently, and I was surprised at the many differences between a wedding here in Ireland and one in Poland. At the start of the wedding ceremony, the bride and groom march up the aisle together, and generally on time! There is no candle ceremony, so of course no music at that point, and once the wedding vows are completed, there is no applause like we expect at home in Ireland. At the Sign of Peace hands aren't shaken, rather respectful nods are exchanged. And as soon as the Marriage Register is signed, the bride and groom are marching out of the church in short order - at the most you could play one short piece of music, and the photographer has to take his main wedding photographs outside the church after the ceremony.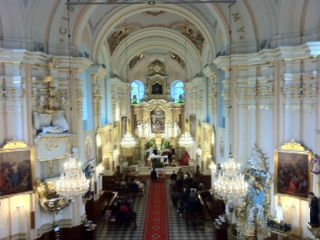 The reception was totally different too - rather than taking place in a hotel or restaurant, it was in a kind of state ballroom, like something you would see in The Sound of Music. There was no actual bar, instead there was a caterer and his team who would bring you anything you wanted. From the moment you walk in, there is food everywhere, and instead of just a main course and dessert you are served with about seven or eight dishes throughout the evening and into the night, finishing up with borscht beetroot soup in the wee small hours! Traditionally a Polish wedding goes on until 6am, and I was amazed to see that one band was booked to play right the way through it.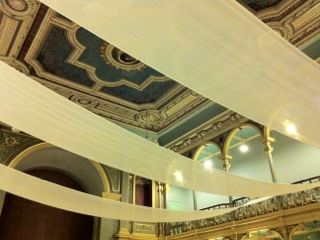 I had a fantastic time myself at the wedding, so if you ever happen to be invited to one in Poland yourself you are in for a treat!